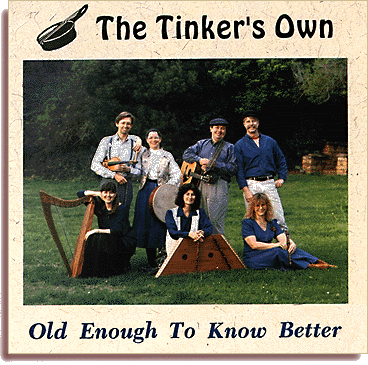 My aplogies for the length of time that it takes to load these sound files. We hope to have them in RealAudio format soon for quick downloading and listening.

Jessica's Polka/Kesh Jig
Southwind
Farewell/The Star of The County Down
The Red-Haired Man's Wife
Searching For Lambs/McKinnon Brook
The Mingulay Boat Song
The Sailor is Home
Take Me Away
I Wish We Could Waltz There Again/February Waltz
The Tinker's Black Kettle/The Jolly Tinker
The Galician Waltz


To order Old Enough To Know Better, send $16 (CD) or $11 (cassette) to:

Riverrun Records
PO Box 8825
Fountain Valley CA 92728
Price includes postage and tax. Please ask for a lyric sheet, if you would like us to include one.


Back to our home page!